The Garden Side hideaway
The Garden Side hideaway An innovation which fully showcases the blend between intimacy and conviviality
The Garden Side is more than just a mobile home with two entrances! It means designing a campsite plot with a space dedicated to our three campsite values: harmony with the landscape, intimacy and friendliness.
Imagine a mobile home adorned with an imitation dry stone façade, set on the edge of a Provençal campsite road. On arrival at the welcoming entrance, visitors exclaim "We're here!" as they put down their suitcases and let out a sigh. Then, as they draw back the nude-coloured curtain on the rear façade, they discover a small garden complete with stylish, yet comfortable outdoor furniture. Time to sit back and drift off to the sound of the cicadas!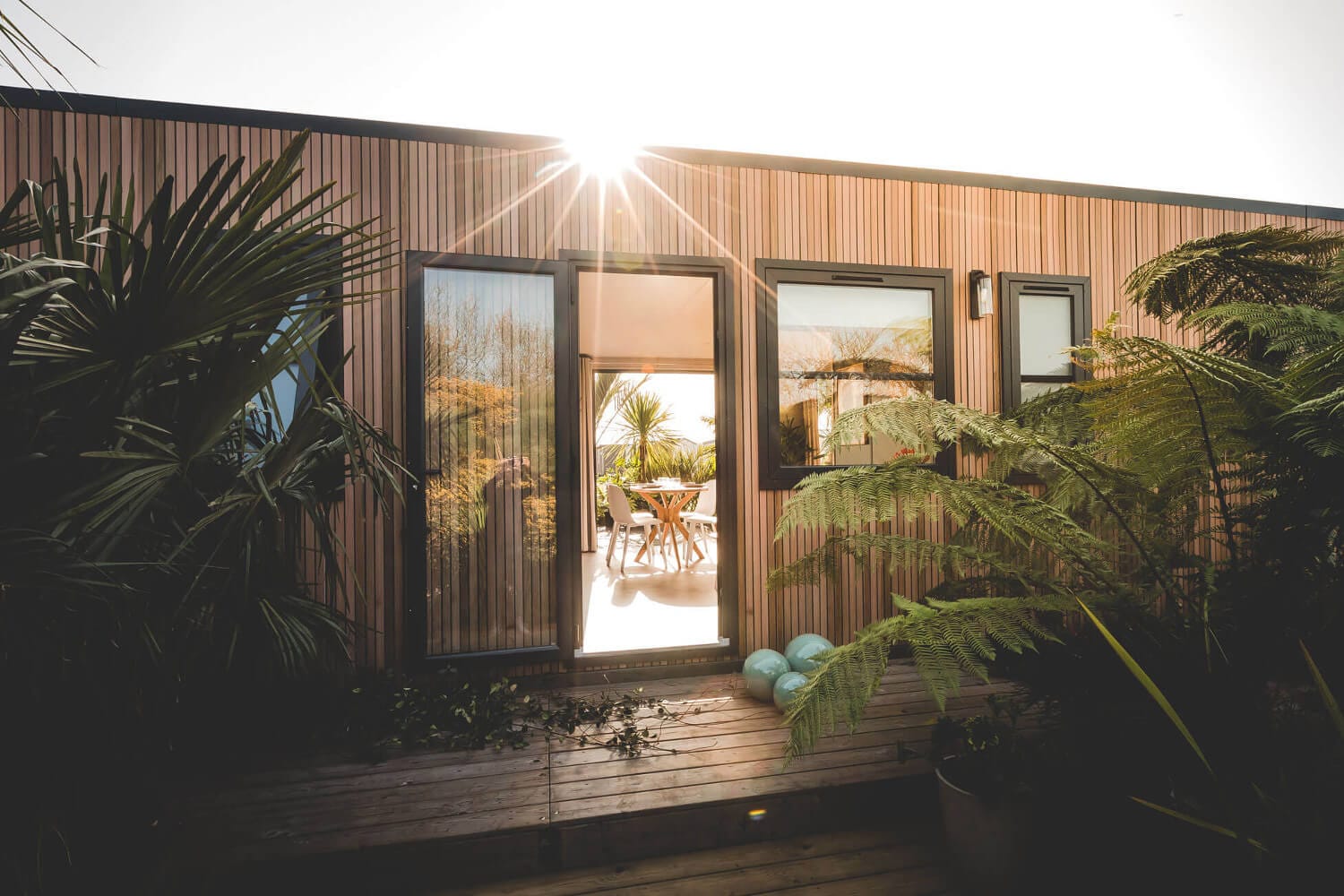 Green confidence
O'HARA uses a dark green shade that the bold brand calls: GREEN CONFIDENCE. The colour was chosen by the designers and offers a perfect backdrop to intimacy. It is an intense, imposing colour. It brightens up in the daylight.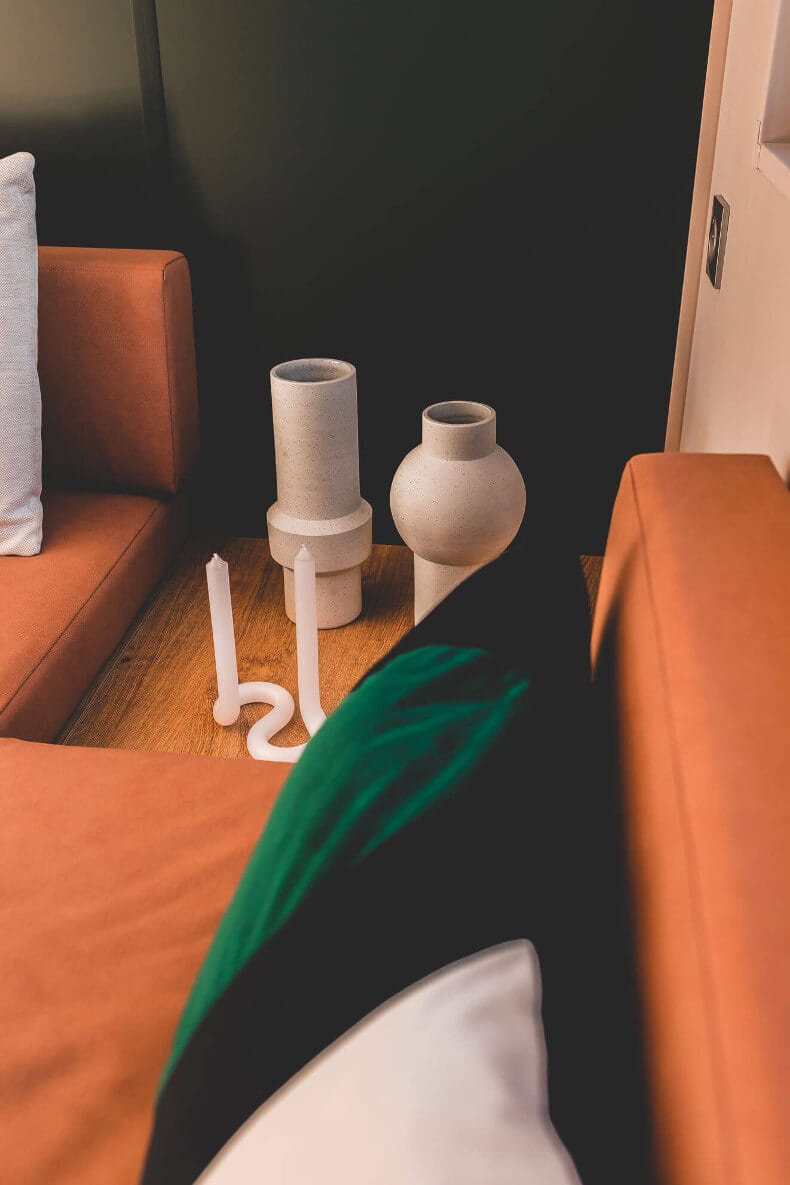 ART DECO meets JUNGLE
O'HARA's Art deco Jungle theme expressed in Green Confidence, a signature design from the 2023 collection. Intense and imposing, it sits comfortably alongside soft, sophisticated tones.
To create a gentle contrast, the upholstery and curtains are decorated with discreet patterns. As for the furniture, the gilded wood adds a warm, natural feel.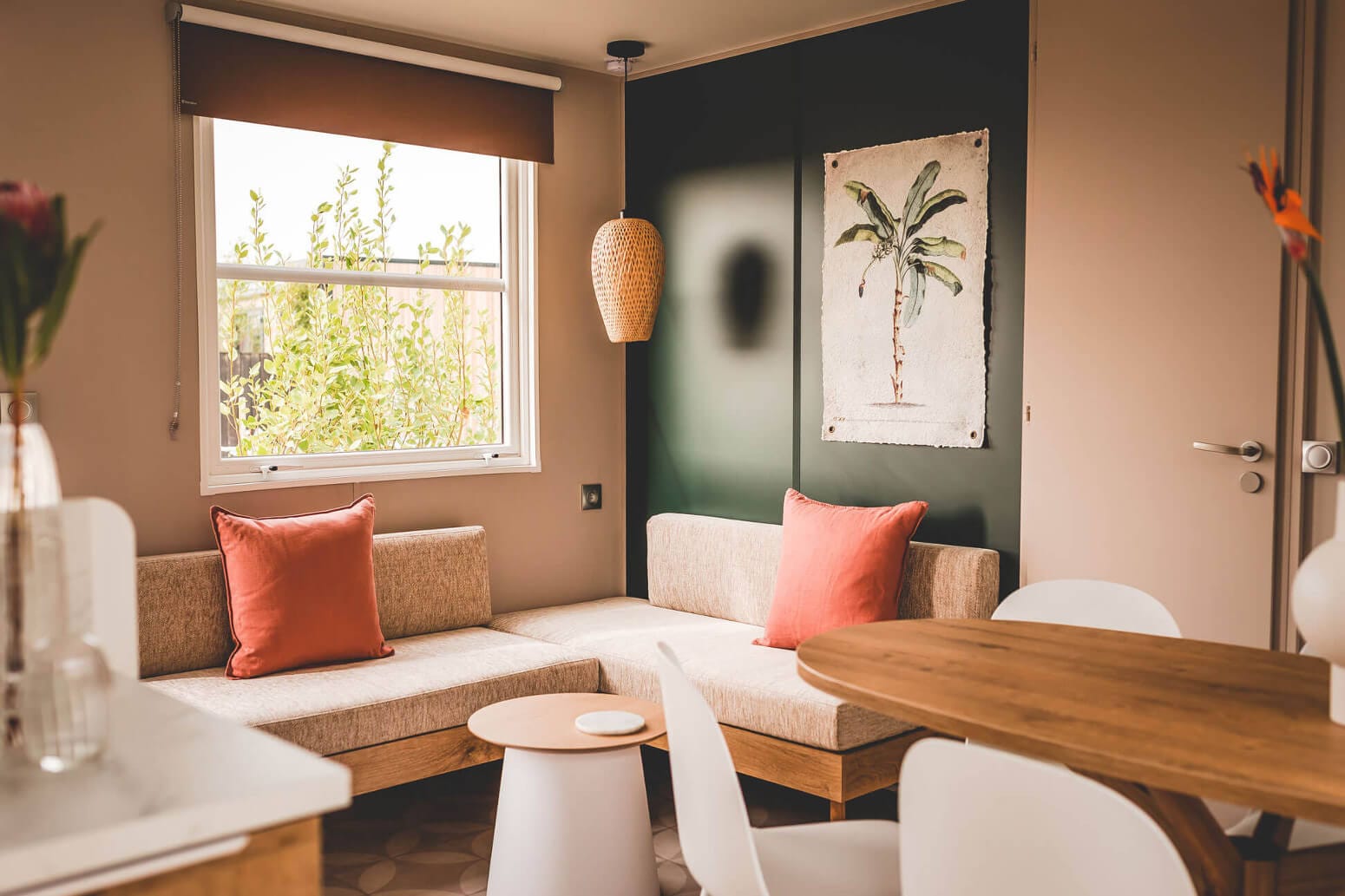 Bold design
No ideas are off the table! The O'HARA table with its iconic silhouette can comfortably seat up to six guests. It features an oval table top with a single central leg, whose round design enables people to move easily around the room.
In the kitchen, the high-end fittings line up along a marble effect worktop, all the way to the back panel. The alluring combination of mineral and wooden materials alongside strong lines creates a very appealing ambience.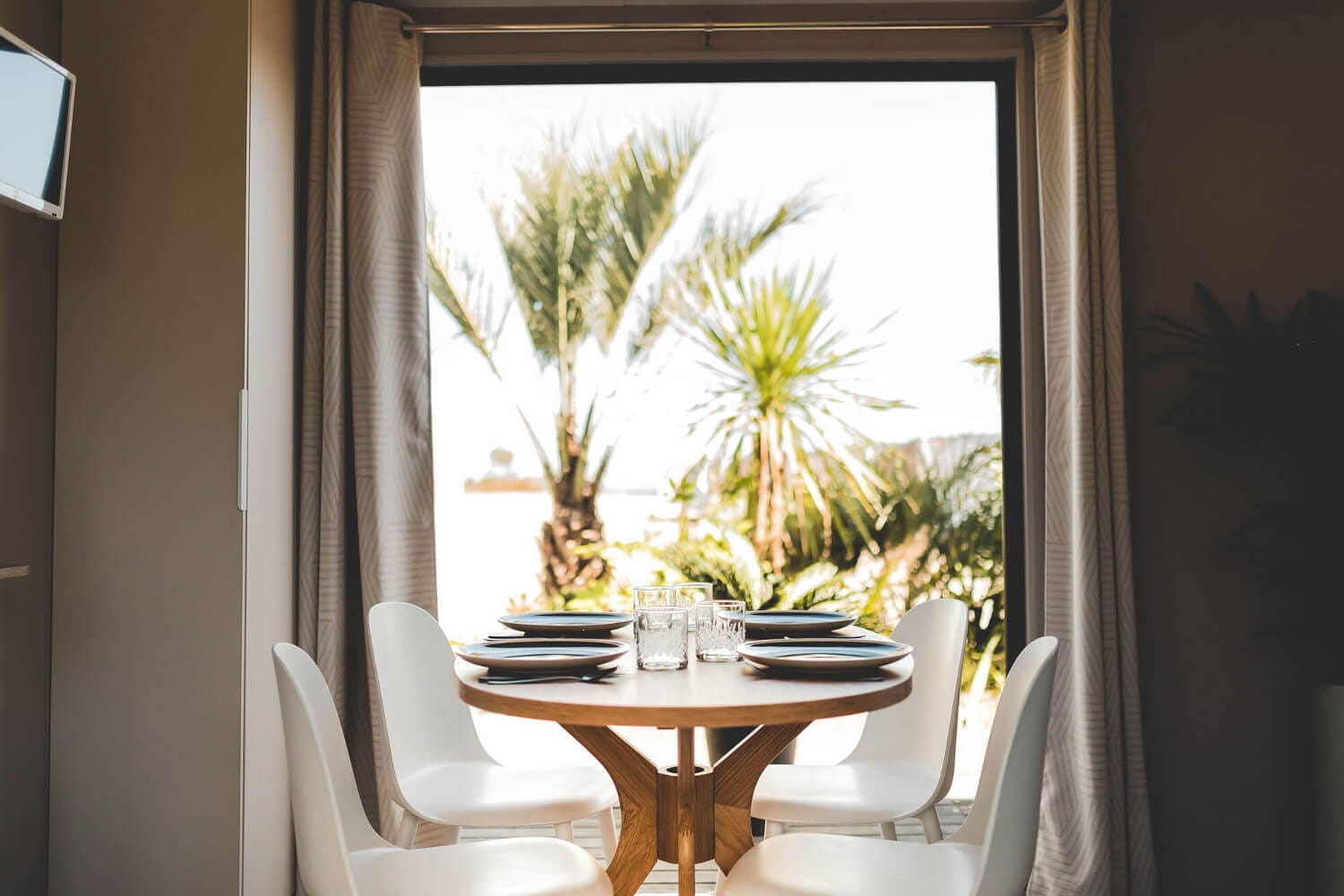 Easy Clean, design equals comfort
Easy Clean aims to make you feel like you're the first person to use the shower room in your mobile home. That's the challenge they set themselves.
Smooth shower walls with no nooks and crannies, a perfectly flat tray that can be spray cleaned with water and a flush drain in front of the tray for easy access. Everything has been designed so the surfaces can be easily and hygienically maintained. The furniture has a corrosion-resistant powder-coated finish, making it perfectly waterproof so it does not deteriorate over time.